Visit Northern Nebraska
Pictures and Information
This is an additional page to our ScenicDakotas.com website. Since we live in Southern South Dakota, we have opportunities to visit Northern Nebraska occasionally.
Recently we made a trip to see what Niobrara State Park looked like, and also stopped at the Ohiya Casino Restaurant for lunch.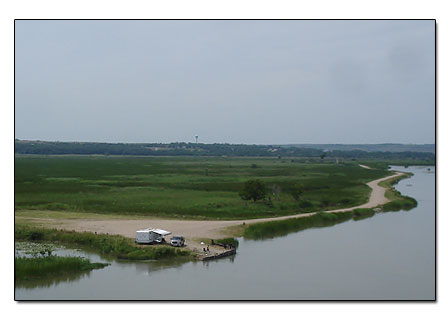 Also Nebraska has a motorcycle helmet law.
North Nebraska Pages
Niobrara and Niobrara State Park Campground
Ohiya Casino and Restaurant
More Pictures of Northern Nebraska
-a view of a creek that runs alongside of hwy 12... creek... another view going over a bridge
-you will see signs that say, "Outlaw Trail"... Outlaw Trail sign
Missouri River Camping
If you go over the dam at Gavin's Point in Yankton, you will find a Nebraska camping area right along the Missouri River.
-Missouri National Recreation area... Missouri National Recreation area sign
-Missouri River Nebraska Tailwaters campground... Nebraska Tailwaters campground
-another view of the campground, and a view of the river from the campground
---