Historic Fort Totten & Indian Reservation
Pictures and Information
On our way traveling to Devil's Lake, we came upon a historic attraction called Fort Totten, on Highway 57. Fort Totten is on a Indian reservation. See this map of the location of Fort Totten.
Here's the entrance to Fort Totten Historic site, Visitor hours 8am to 5 pm, Pioneer Daughters Museum. Rich and Elle went inside, but they were about to close.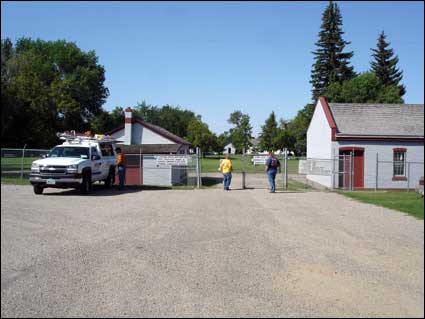 Admission fees is $4.00 for adults, youth 6 to 15 $1.00, children 1 to 5 are free, bus tour groups are $40.00, Open May 16th to September 15th.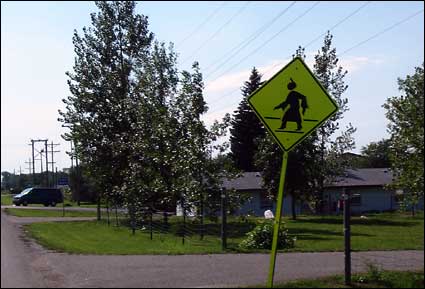 If you come to Fort Totten Historic Site, be sure to wear good walking shoes, and give yourself plenty of time to walk around and see everything.
More Pictures of Fort Totten, ND
-another highway sign for Fort Totten
-we passed a huge building called the Fort Totten Arena
-the Fort Totten Recreation Center
-a Fort Totten State Historic Site sign
-the Fort Totten Housing Authority building
-approaching the Fort, there is a sign for the Totten Trail Inn, which offers overnight accommodations. another view
-you need a code to enter the gate... Totten Trail Inn
-we headed to the southside of the Fort where the entrance is, and saw this old building that reminded me of an old train depot.
-the entrance to Fort Totten Historic site, Visitor hours 8 to 5, Daughters of the Pioneer Museum. Admission fee sign
-here's another view of the entrance
-as we drove back through the town of Fort Totten, I saw an Indian Crossing sign.
-See this map of the location of Fort Totten.
-Indian Reservation location map
-Location in North Dakota map

Continue traveling to Devil's Lake and Spirit Lake Casino
---