Avon South Dakota Pictures
Avon is located 45 miles west of Yankton, South Dakota. Ever since we moved to Tripp SD, we have seen signs for Avon. Avon's town logo is, "Small Town, Big Heart."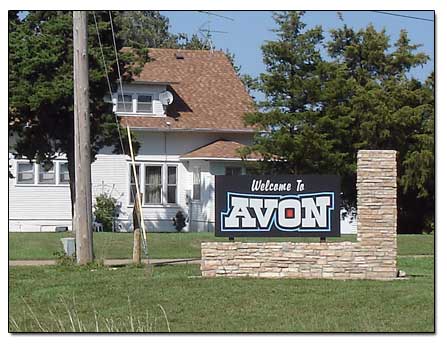 Recently we drove through Avon on the way to our weekday getaway at Snake Creek campground. These are pictures I took of Avon as we were driving through.
Maybe you are thinking of moving to Avon. These pictures will help you see what this cute little town looks like.
More Pictures of Avon SD
-Avon Community Bank, True Value Hardware on the west side of Main Street
-Avon Locker and market on E. Railway Street and North Main Street
-a larger picture of Main Street... Avon Post Office 57315
-Avon city park... another picture... historic highway marker
-North Vue Motel in Avon... North Vue Motel in Avon sign
House For Sale in Avon SD
See Avon Listings at Juffer Real Estate
---