Visit Platte, South Dakota
Pictures and Information
If you plan on traveling to Francis Case Lake to camp at Snake Creek Campground, then you'll pass through the South Dakota town of Platte.
The population of Platte is 1367, and here are a few pictures we took traveling through this small town. Platte looks like a really nice town to visit, and appeared to be about the same size town as Parkston.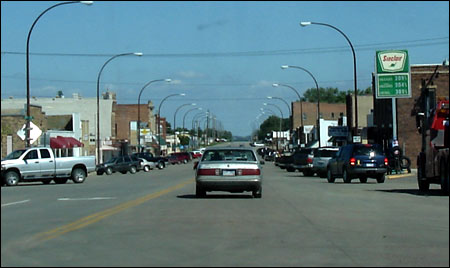 The Platte sign says, "137 Businesses to Serve You."
More Pictures of Platte
-Welcome to Platte sign... view entering Platte, SD... Platte Welcomes You
-a picture of the Black Panthers sign in the outskirts of town
-the Platte water tower... another view
-the Platte Food Center
-a roadside snack shop... ice cream shop
-a Subway Sandwich Shop
-a sign for the Midwest AG Center and Platte Locker Plant with phone numbers
Places to Stay
-Entering Platte we passed a sign for The King's Inn, which is located in Platte and advertises a Jacuzzi and hot tub.
-a picture of the Dakota Country Inn
-a Warrior Inn sign - (there is a Warrior Inn located in Winner, South Dakota (53 miles west of Platte.)
-a sign for a Bed and Breakfast (A great choice for travelers is Molly's Manor B&B. Their website is www.mollysmanor.com and the B&B is located at 810 S. Main Avenue, Platte, SD.
-stay in Snake Creek Campground or River Bluff Adventures
Continue traveling to Snake Creek Campground
---